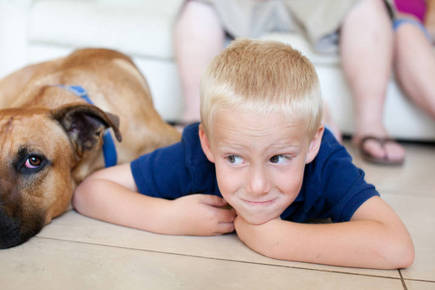 Just a week ago we were all bracing for the nightmare named Irene. And today, it seems very much a thing of the past. Well, maybe you are one of the unlucky ones still getting water out of your basement or dealing with power outages, but, basically, aren't we all full of relief that it wasn't worse?

Sweet relief. Life hands us lots of things that are hard. Sometimes our expectations and worry are on target with what actually happens. Sometimes reality is worse. But today, I'm grateful that Irene's wallop turned out to be more of a slap, than a punch, for New York.

So, maybe you are wondering why you are feeling so tired out and exhausted. Maybe you or a family member is still feeling somewhat uneasy or worried. Maybe you are relieved, but finding yourself on edge and not able to concentrate.

That's normal.

Even though Irene didn't hit as hard as expected, we've just been through a crisis. Going through a crisis takes a toll emotionally. It's kind of like a flooded river. Our emotions take a while to recede after they are flooded. Depending on how the storm impacted you personally, the level of emotional flooding may be moderate to high. It will take some time to get back to normal.

Much of our lives are planned to a tee. We have predictable routines, schedules, and expectations about how things will go. And then, a crisis or natural disaster comes along, and life turns into a wild storm we can't control, no matter how much we want to, or how much money or influence we have.

As you recover from Irene, you are likely dealing with many things—getting power restored, filing an insurance claim, removing downed trees, or reassuring your children. Sadly, some along the eastern seaboard are dealing with the severity of loss of life or home. Even people not in Irene's path experienced a level of increased worry because the network coverage saturated the whole USA, and, indeed, the world. Sadly, some along the eastern seaboard are dealing with severe crisis-- loss of life or home.

Give yourself permission to take time to get back to normal. Like Metro North service, it takes time to get back to normal. If you are parenting, it is especially important to remember that children may face continued fears or worry for some time to come. Children do not have the capacity to think like adults. Small children may have trouble going to sleep, high anxiety any changes in weather, or not want to separate. Older children and teens may show signs of stress also with behavior or emotional changes. Tune in to your children and be ready to give them special care if needed. If things seem severe or don't return to normal fairly soon, seeking help from a counselor or physician is in order. On top of getting over Irene, children and youth have another big event coming up soon—school starts. Any time we have several big events packed together, whether planned or unexpected, it is harder to manage. Make sure to give yourself and your children the help needed.

The Red Cross offers these suggestions for managing emotional recovery following a disaster:

· Try to return to as many of your personal and family routines as possible.

· Get rest and drink plenty of water.

· Limit your exposure to the sights and sounds of disaster, especially on television, the radio and in the newspapers.

· Focus on the positive.

· Recognize your own feelings.

· Reach out and accept help from others.

· Do something you enjoy. Do something as a family that you have all enjoyed in the past.

· Stay connected with your family and/or other support systems.

· Realize that, sometimes, recovery can take time.

So, as we all recover, reach out and get any help you might need. Be an extra caring parent and/or neighbor. Be there for each other. Give thanks for what you have.

Going through the crisis of Irene was a unifying experience. We can continue coming together to get past the crisis and back to full emotional strength.