Looking for something that outlasts
flowers and chocolates for your Valentine?
Try these tips!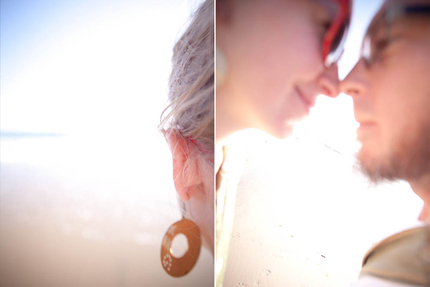 V.
Value. You chose the person you are with for good reasons. Consider how valuable your Valentine is to you. Do you watch the stock market each day to check your investment values? Don't let a day go by without telling or showing your Valentine that you value him/her. Keep the bigger picture of value in mind when you are upset over small things. And remember, relationships are investments that grow in value as they mature.

A.
Appreciate and Apologize. These two words make a nice relationship "handshake" of sorts. Find ways look for the positive. It is easy to get caught up in life's daily distractions that annoy us, including things our partner might do (or not do). Stay positive and be grateful for the things that are good in your relationship. Apologize when you do something that hurts or bothers your partner. Do it right away, even if you are also feeling hurt yourself. Every couple has some areas that are stronger than others. Appreciating and apologizing go a long way in keeping relationships strong and healthy.

L.
Love. Love is a verb, as well as a noun. Keeping love alive in your relationship means action. Find ways, large and small, in which to show and grow your love each day. Investigate what your partner likes. It may be different than what you like. Be faithful in loving.

E.
Evaluate. That's right, take time now and then to evaluate together how things are going in your relationship. Address areas that need improvements, celebrate progress made. Hint: plan the evaluation for a time that is going well, don't do it during the midst of an argument.

N.
Notice. Couples that are together for a while can get so used to each other, they lose track of the romance of noticing. Greet each other warmly upon arriving and before leaving. Take time to look, really look, into each other's eyes and smile. Notice the positive things about your partner and keep quiet about as many of the negative things as you can. We are all human and have both strengths and weaknesses that show up in relationships. It will do wonders for your romantic life.

T.
Thank. Find something to thank your partner for each day. It can be the everyday things, like, "…thank you for following the sanitation schedule and taking out the garbage and recyclables!" Or, it can be a character thank you, like, "…thank you for showing your thoughtfulness by giving me space to unwind when you know I had a hard day." People appreciate being thanked. When you focus on what you are thankful for, you focus less on what you might be critical about.

I.
Invigorate. Now and then, find a way to energize and invigorate your relationship in ways different than your usual routine. Do something special. Go somewhere different. Plan something big or creative. Write a love note. Craft a surprise. It doesn't have to be expensive. In fact, often the no cost things that require time and effort are most appreciated and remembered. Get to know your partner and let him/her get to know you in deeper ways.

N.
Neck. At least, that's what my parents used to call huggin' n kissin'! Connecting in physical and sexual ways bring enjoyment and renewal. Take regular time to be together in intimate ways. Prioritize couple time in your schedule, even if you have small children. And, here's a simple tip for each day: Do you give your partner a quick goodbye or hello kiss when coming home or going out the door? Add a few lingering seconds to those kisses. It's a simple sweet thing that says, "I love you. You are important to me."

E.
Enjoy. You know those shirts with the slogan, Life is good? Most of the people I see wearing them are also wearing smiles. Having a close relationship with someone is a beautiful thing. It is precious. If you are in a committed relationship-enjoy it!