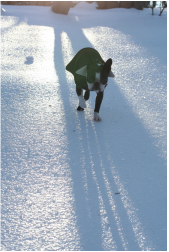 I get excited about a new year. I especially like it when New Years Day shows up with a fresh white covering of clean snow. Sounds trite, but the it reminds me of how a new year is, like clean snow, unmarked. Unmarked and waiting for marks! Footprints, experiences, opportunities, change. That's the excitement of a new year. Clean, fresh, possible.

I found this quote from one of my favorite theologians that seems to fit nicely for celebrating and contemplating a new year.

"Each day holds a surprise. But only if we expect it can we see, hear, or feel it when it comes to us. Let's not be afraid to receive each day's surprise, whether it comes to us as sorrow or as joy. It will open a new place in our hearts, a place where we can welcome new friends and celebrate more fully our shared humanity." -- Henri Nouwen

I hope you get some good surprises in 2013.