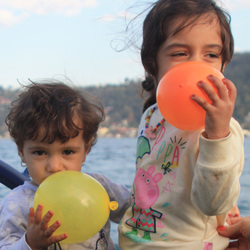 KIDS

Sometimes they whine.
Sometimes they don't obey.

Sometimes they hit their sister.
Or brother. Or both.

Sometimes they complain.

Sometimes they are really mean and say they hate you.
Or other things that hurt.


Parenting can be really uphill.
Especially when kids are small, and, if you have more than one.

My kids are big now. It's much easier.
Know that. It does get easier.
They turned out pretty cool.
I'm grateful.

I read an article today by a top nanny named Emma Jenner that I wish I had read when my kids were small.

I think you might find it a good read today. Every parent I know wants to do a good job parenting. Reading this might help make that easier.

Here it is:http://www.huffingtonpost.com/emma-jenner/modern-day-parenting-in-c_b_5552527.html

If you want some parent coaching to get things back on track, I'd welcome your call for a consultation. 914.874.1064.