Tamera Schreur, Licensed Marriage and Family Therapist, is located in Scarsdale, NY and serves Scarsdale, White Plains, Yonkers, Edgemont, Hartsdale, Ardsley, Hastings, Irvington, New Rochelle, Bronxville, and all of Westchester County in New York.

---
EXPERIENCE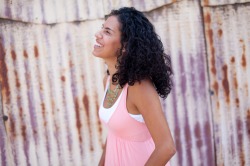 I've been doing psychotherapy for over 20 years! My clinical experience includes extensive work with individuals, couples both married and not married, counseling with children and teens, with entire families together, and with groups. I've done speaking across the USA and abroad. I was awarded a grant to develop and direct a program to increase resiliency in children and teens. In addition to my professional work I volunteer for several organizations. I serve on the New York City Metro Board of Marriage and Family Therapists. I am an approved facilitator for doing Premarital work with couples using Prepare/Enrich materials.

I have a wide spectrum of experience working with people from various walks of life in different parts of the USA and world including New York, California, the Midwest,
​Sudan, Mexico, Canada, and the Middle East.

I embrace diversity and like the adventure of working with people who are both like me, and very different from me in terms of race, ethnicity, experiences, faith, traditions, orientation, family constellation, and more. Having already lived a lot of life, I believe I bring a certain wisdom and acceptance to a client that quickly helps create a positive working relationship.
---
LICENSE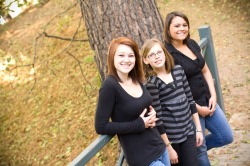 When you go to a licensed professional there is the assurance you are going to someone who meets or exceeds the state standards set for the profession and is recognized by the state to practice.

I have been a licensed Marriage and Family Therapist since 1998.

My New York license is # 000815.



---
HOPE

I am an avid believer in hope and share that with my clients, sometimes holding onto it for them when they are not able. When you are in the midst of personal or family struggles, it can be really hard. Having hope that things might improve in the future can help a lot!


I enjoy people! I celebrate humor and find it remarkably useful in therapy. Creativity is a natural part of me and it flows into my therapy often. I find small children especially delightful to work with. On a personal note, I believe a healthy therapist is better able to help people. With that in mind, I try to live a healthy, balanced and peaceful life.


I am in a long term committed marriage relationship and a parent of adult children. I know how wonderful a good relationship can be. I also know what it is like to have relationship struggles AND the sweet satisfaction and relief of working through such times successfully.
---
APPROACH TO PSYCHOTHERAPY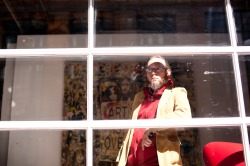 There are many approaches used when doing psychotherapy.
It can be quite confusing, as a consumer, to figure out what they all mean and which type is best for you. I work with individuals as well as couples and families and am solidly trained as a family systems counselor.

That's a pretty broad term, but basically it means whether I'm working with an individual, a couple, or a family I'm thinking about the individual AND the relational contexts of each person.


Family therapists, like myself, appreciate these contexts and are dedicated to being aware of the web of interactions we all live in and looking at how they might connect to the issues and goals of therapy. If you'd like more information about my approach, you might check out the the national association for marriage and family therapists (AAMFT.org) site on the reference page.


---
EDUCATION and TRAINING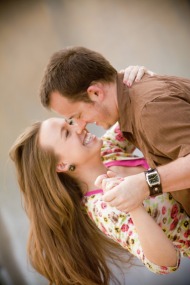 Syracuse University
Master's Degree in Marriage and Family Therapy

The degree requires training in child and adolescent development, psychotherapy, family systems, multiculturalism, ethics and law, and more. In addition, extensive clinical work is required of all students. Marriage and Family therapy (MFT) is recognized in all states as one of the core mental health professions along with psychiatry, psychology, social work, and psychiatric nursing. MFT's are able to diagnosis and treat mental health disorders as well as evaluate and treat other emotional, behavioral, and relationship issues.

Addititional Training
Family Resiliency
Suicide Screening and Prevention
Depression
Parent Education
Building Strong Marriages
Sexual Abuse
Substance Abuse
Aggresive Behavior in Teens
Character Building in Children and Teens
Trauma
Play Therapy
Multicultural Issues
Prepare Enrich Premarital facilitator

---
MEMBERSHIPS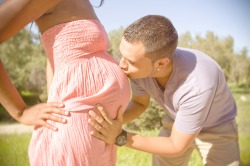 American Association of Marriage and Family Therapists (AAMFT)

New York Association of Marriage and Family Therapists Metro Division
(Board Member)

Member of Give An Hour (Pro Bono work for Military Service families)


---
---
Follow me on Twitter (GoodTherapist)
​
Facebook (Tamera Schreur-Family Therapy in Westchester County NY).