Tamera Schreur, Licensed Marriage and Family Therapist, is located in Scarsdale, NY and serves Scarsdale, White Plains, Yonkers, Edgemont, Hartsdale, Ardsley, Hastings, Irvington, New Rochelle, Bronxville, and all of Westchester County in New York.

---
Schedule and Fees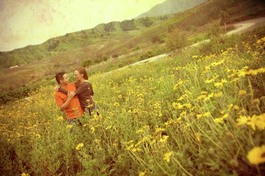 It can take courage to make that first phone call, but I encourage you to pick up the phone or shoot me an email sooner rather than later! The sooner you get help, the quicker the change you are seeking can happen.

I'd be glad to answer any questions you have about my services. A phone call is also a chance for you to tell me briefly about your situation to get a sense if I'm the right therapist for you.
It's important you find the right help.

Please note that when I am in a session
I cannot take phone calls.
If you get my machine, please leave me a message with your name, number and
best time to call you back so I can return your call.

I try to get back to you very quickly, within a few hours if at all possible.

FIRST APPOINTMENT
After you contact me I will try to schedule the intake appointment as soon as possible,
often within the same week you call.

I will try to work with your schedule to set a convenient time.
I offer flexible appointments including early morning and evening hours.

Many people wonder how long therapy lasts. I will work with you to develop specific goals that apply to your situation. My therapy is solution focused, dynamic and positive.
Often people experience lasting change from even a short number of sessions.

FEE
Most people wonder how they can afford to add therapy costs to their budget. That's understandable, especially in today's difficult economic times. It's important to remember that therapy is an investment in yourself, your family, and your marriage. The positive changes you can make in therapy create a better future for everyone involved.

I charge a customary rate for the Westchester, NY area.
Some reduced fees are available for special circumstances.
Please email me for further details.

INSURANCE
I am an out of network provider. Companies vary
greatly, so please contact your insurance company to find out the details
of your insurance coverage for individual, couple, and/or family therapy.

Many people choose to pay out of pocket to maintain
their privacy and avoid insurance company dictates.
---
Convenient Office location

270 Ardsley Road
Scarsdale, NY 10583

Office is located in the
Greenville Community Church,
one block from Central Avenue.

There is easy free parking in front and in back.
The front office entrance is accessible.
Public transportation, bus and train, is nearby.

Flexible appointments are available, including evenings.
Call now to schedule or to get more information.
914.874.1064
Tamera@FamilyTherapyInWestchester.com


---
---